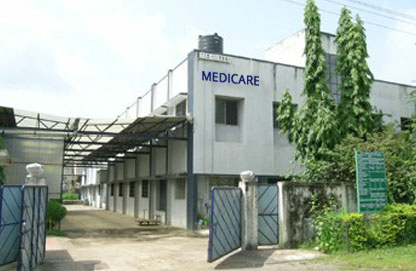 About The Company
Medicare Industries, initially known as Medikits, was established in 1993, in Kandla Special Economic Zone (KASEZ). It is registered as a 100% export oriented unit (EOU) located in Gujrat, India. Medicare Industries has recieved its ISO 9001: 2008 certification as well.
The firm specialises in various special medical, and water sanitation kits. Our product range comprises of customizable Oxfam Buckets, Specialized Kits for Clean Delivery, TBA Kits, Disposable Delivery Kits, Safety Boxes & Needle Destroyers. These products are supplied to major UN bodies like UNFPA, UNICEF, UNHCR, as well as Government bodies and other organisation's.
Technology and Machinery
Medicare Industries is equipped with advanced Injection Molding and Blow Molding machines. The plant comprises of an in-house tool room for maintaining machines, laboratory room for conducting quality checks, and R&D, and a large storing capacity.
Goal
To maintain a high morale of the team, by continuously nurturing an ethical culture in the organization, and upkeep supreme quality standards.